50 year anniversary
As the fifth in a series of seven NASA and NOAA NIMBUS satellites, NIMBUS 5 was launched around midnight local time between December 10 and 11, 1972 onboard a Delta rocket from Vandenberg Air Force Base in California. The experimental NIMBUS meteorological satellite program was very successful and even today there is heritage from it in several modern satellite programs. One of the instruments onboard NIMBUS 5 was the Electrically Scanning Microwave Radiometer (ESMR), a prototype, one channel microwave radiometer with mapping of global sea ice and heavy precipitation over the ocean as the primary scientific objectives.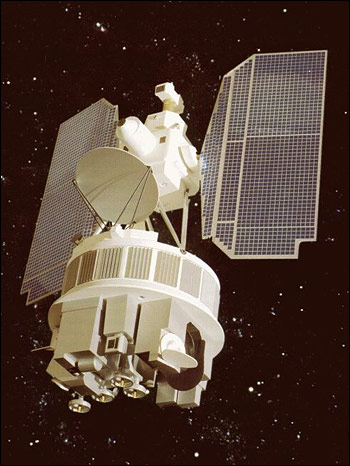 Artists view of the NIMBUS satellites
The feasibility of microwave radiometry from space, the sinusoidal annual variation of the Arctic and Antarctic sea ice extent and the Weddell Sea Polynya were some of the astonishing scientific discoveries resulting from ESMR.
NIMBUS 5 ESMR operated for 1617 days collecting data from the same day when it was launched until the last file was sent 16. May. 1977 with a few interruptions. The full swath was about 3100 km with varying incidence angle and spatial resolution giving a very good (unprecedented) daily coverage in polar regions (full Arctic coverage in ½ day) especially the first couple of years. No modern polar orbiting satellite has a similar coverage.
The data have recently been made available online by NASA in the format which was initially used for the tape archive (TAP-files):
https://disc.gsfc.nasa.gov/datasets/ESMRN5L1_001/summary
Even though ESMR was a predecessor of modern multi frequency radiometers there are still parts of modern processing methodologies which can be applied to the data to derive the sea ice extent globally. Therefore, DTU have reprocessed the ESMR data from NASA as part of the ESA climate change initiative project (https://climate.esa.int/en/projects/sea-ice/). The ESMR sea ice dataset extends the current (1978 and onwards) sea ice climate data record with an important period in the 1970s.
The full sea ice dataset can be retrieved at seaice.dk http://seaice.dk/VIP/CCI-ESMRSIC/ and at the ESA CCI Open Data Portal (will be published also on ESA's data portal soon).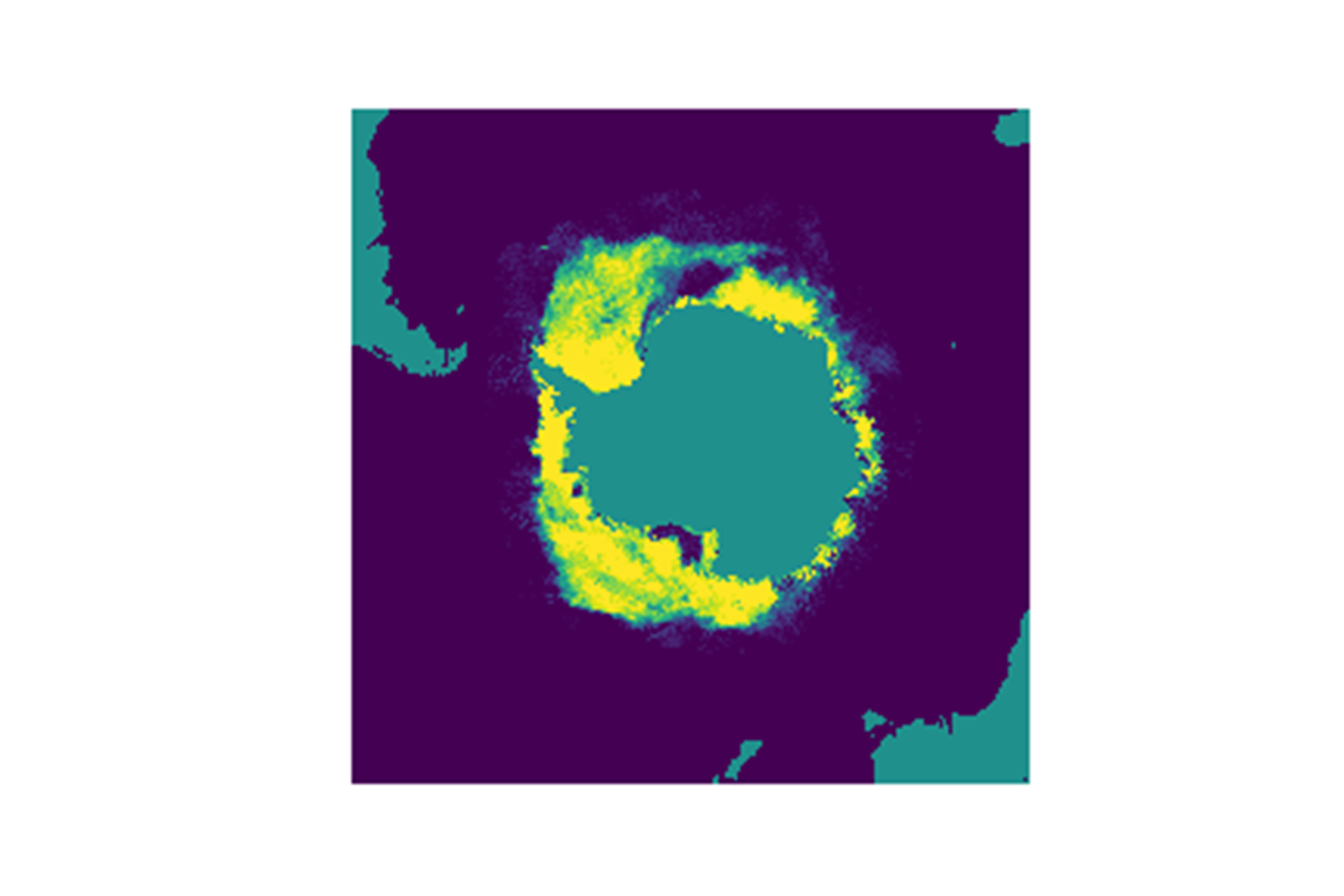 NIMBUS 5 ESMR daily composite sea ice concentration 12/12/1972, the day after launch. The sea ice surrounding Antarctica is breaking up in the transition from winter to summer in the Southern Hemisphere. Polynyas, in the Ross Sea and downstream of the Weddell Sea over the Maud Rise are clearly seen.